How Augmented Reality Can Work for Your Brand
Updated: Jul 8, 2022
How does your brand connect with its audience? Successful brand engagement can be transformative. After all, it's one of the most important aspects of a successful company, but designing engaging interactions for customers can be difficult for brands. Recently, however, such experiences are being brought to life virtually more often than in person and many using augmented reality.
But what is Augmented Reality exactly? Augmented Reality, or AR for short, incorporates visual elements via a camera for the end user to experience a live image. In other words, AR adds to reality, projecting information on top of what you're already seeing.
Implementing AR effectively means creating user experiences that not only stand out, but also draw customers in. Here are some examples of ways to make AR work for your brand.
Virtual Menus
QR Codes are now common in the food industry, however, they guide customers to a simple PDF file or your website menu. What if you could let customers preview food with Augmented Reality filters on their smartphones? Customers no longer need to wonder from the waiters how the burger looks or whether there is enough salad added to their meal. With AR, customers have flexibility and are prone to making a good choice. Find out more about this solution here.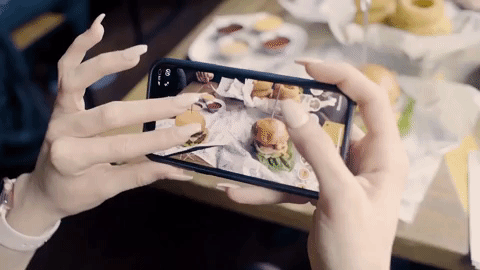 Virtual Product Testing
Without having to leave their couch, consumers can use AR to test new products in their surroundings via their smartphones. For example, Home Depot is allowing customers to test out entirely new room colors and preview the placement of appliances in their kitchens. Sephora on the other hand allows customers to discover and try on beauty products, while Warby Parker makes it possible for consumers to try on glasses and find the right frame for their face whenever, wherever.
Virtual Information
AR has the ability to change the way that we present information to users that can lead conversions. Take Hyundai and Mercedes for example, they're utilizing AR vehicle manuals to improve customer satisfaction. This can increase customer loyalty, which leads to future sales and improves the company's reputation.


Generating Interest
Augmented reality has great potential to initiate trends online if used creatively. Netflix marketed the release of the Stranger Things series by transforming the room the user was in into a scene from the TV show, users were made aware of the upcoming series and their interest in it was solidified.
From new ways of presenting information to try-before-you-buy experiences at home, AR has great potential to improve many facets of user experience.
If you're interested in learning more about the different applications that AR can provide for your business, contact us today!